Cancel
Sign into your Online Budget Account
Sign In to your Online Budget Account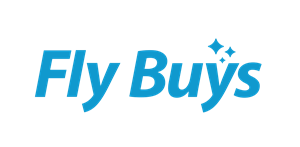 Collect New Zealand Fly Buys points when you rent from any Budget Rent A Car location in New Zealand.
Simply quote your Fly Buys number on your reservation or at time of rental and you'll collect Fly Buys points on all qualifying rentals.*
Fly Buys members wanting to make a car hire reservation can call 0800 FLY BUYS (359 2847) or if you're calling from Auckland Ph. 526 3273.
Programme Rewards
Members earn 1 Point for every $20 of rental charges that they spend. Rental charges do not include airport fees, fuel, insurance, drop-off fees, GPS, Child Safety Seats, G.S.T and other miscellaneous charges.
Terms and Conditions
Rewards program points will be awarded on eligible rentals only.
Points cannot be earned on staff rates, corporate rates, discount promotions, free days, tours or certain travel industry rates.
Fly Buys / Loyalty points can be collected when you rent from any Budget location in New Zealand.
Only one loyalty points programme may be nominated per rental and the renter name must be the same as the membership name of that particular programme.
Fly Buys Members must quote their Fly Buys number when making a reservation and show their membership card when collecting their vehicle, or at the counter at checkout. (This is not required if the membership number has already been linked to your Fastbreak or Rapidrez profile.)
Partner Information
For more information or to enroll in the Fly Buys programme please visit the Fly Buys website.