Cancel
Sign into your Online Budget Account
Sign into your Online Budget Account
Sign In to your Online Budget Account
Sign In to your Online Budget Account
PASSWORD EXPIRED
RESET PASSWORD
{{vm.passwordResetMsg}}
If you did not receive an email please check your junk folder. For further assistance please contact our website team.
Car Rental GPS Car Rental GPS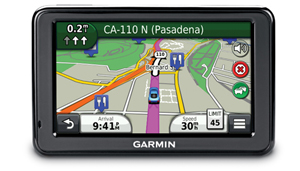 New in town? Outsmart the traffic and find your way easier and quicker with Budget's GPS navigation systems.
Most airport and major locations are now offering the Garmin DriveSmart™ 51 LMT-S Advanced Navigation device with your rental. Stay connected behind the wheel with Garmin DriveSmart, the navigator that features a collection of smart features in addition to helpful driver alerts and easy-to-follow directions. From hands-free calling and live traffic information to built-in Wi-Fi and more — the future is on your Garmin. Just look ahead and drive.
Features Include*:
Easy-to-use GPS navigator with connected features and bright 5.0-inch capacitive touch display
Detailed maps of New Zealand and Australia
Provides real-time services such as live traffic and live parking
Bluetooth calling, smart notifications and voice-activated navigation
Built-in Wi-Fi for easy map and software updates
How can I add GPS to my reservation?
It's easy to reserve a GPS unit when you book a vehicle with us. If they're available at your rental location, you'll see the GPS option on step 3, under the equipment tab.
If you already have a reservation, click here, modify your rental and you'll find GPS units under the equipment tab on step 3. If you don't see the GPS option, unfortunately the location does not offer it.
*Exact features and GPS models may vary per location.